To better understand lead times, Anvyl has enabled the Lead Time Estimator to allow users to plan ahead and better access their production, transit, and purchase order timelines.
The predictions are provided by a proprietary machine-learning model that combines a number of signals to recommend a target ship date and/or target delivery date for your purchase order. The data inputs used in the model include historical lead time data on similar parts, supplier communication, order-level relationships, regional trends, historic vessel data, and other built-in learning logic.
As you create a new purchase order, begin filling out the PO details and the recommendation will appear not only for the entirety of the order but for each target date.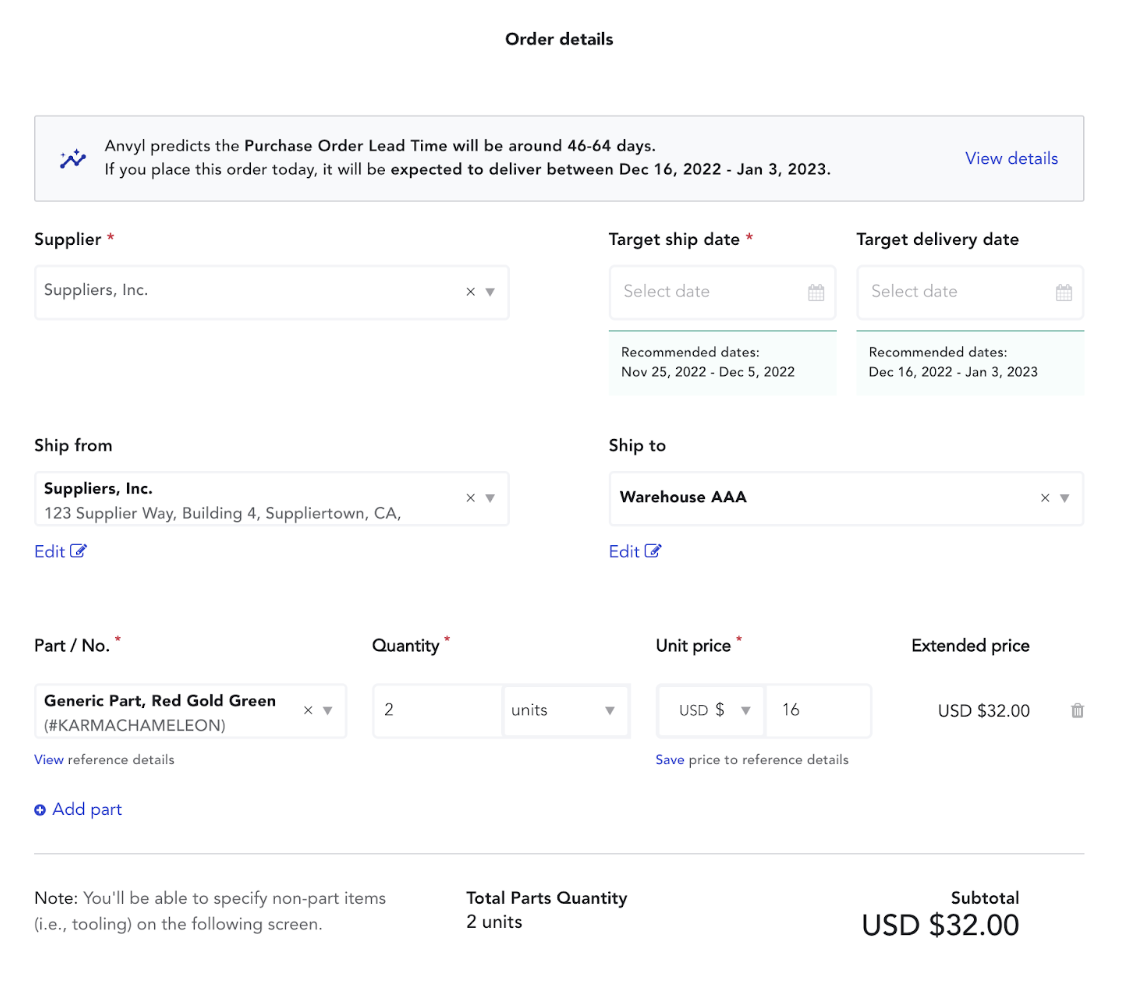 When a prediction surfaces, users will be able to View Details to compare how historical lead times for the given supplier/part combination are trending versus the prediction.