The Supplier directory is your place to get insights regarding your supplier contacts, supplier performance, and the latest list of active suppliers in your network. Store manufacturers, contract manufacturers, co-packers, fragrance houses, brokers, and many others who receive a purchase order to produce, manufacture or obtain any of your parts. Learn more on how to add suppliers.
To view your supplier directory:
Expand the Views section and click on the Suppliers base collapse icon. You have the ability to view your suppliers in a set of preset Base views:
Suppliers (Base)
Supplier factories (Base)
Supplier contacts (Base)
These Base views are defaults, and you have the ability to create your own views.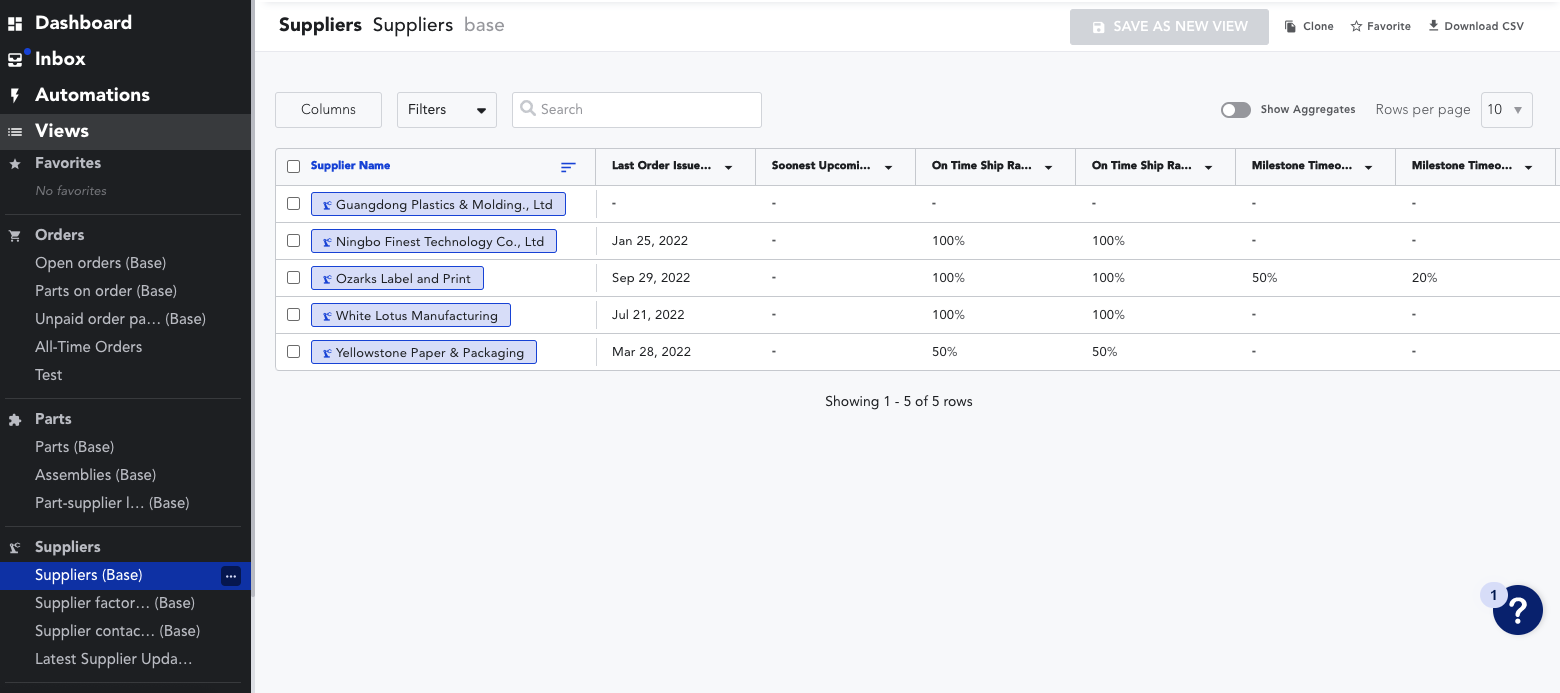 All of the supplier names are clickable and expand into a great view to see the supplier detail which allows you to access order information, parts linked, contact information, documents, and performance.