Add, Save, Edit, and Remove Ship-To Locations
Select the user avatar from the site header.

Click on

Team Settings.

Click on the

Ship-To Locations

tab.

Add, edit, save, and remove ship-to locations here.

Selecting save will store that location for future use when drafting and issuing purchase orders.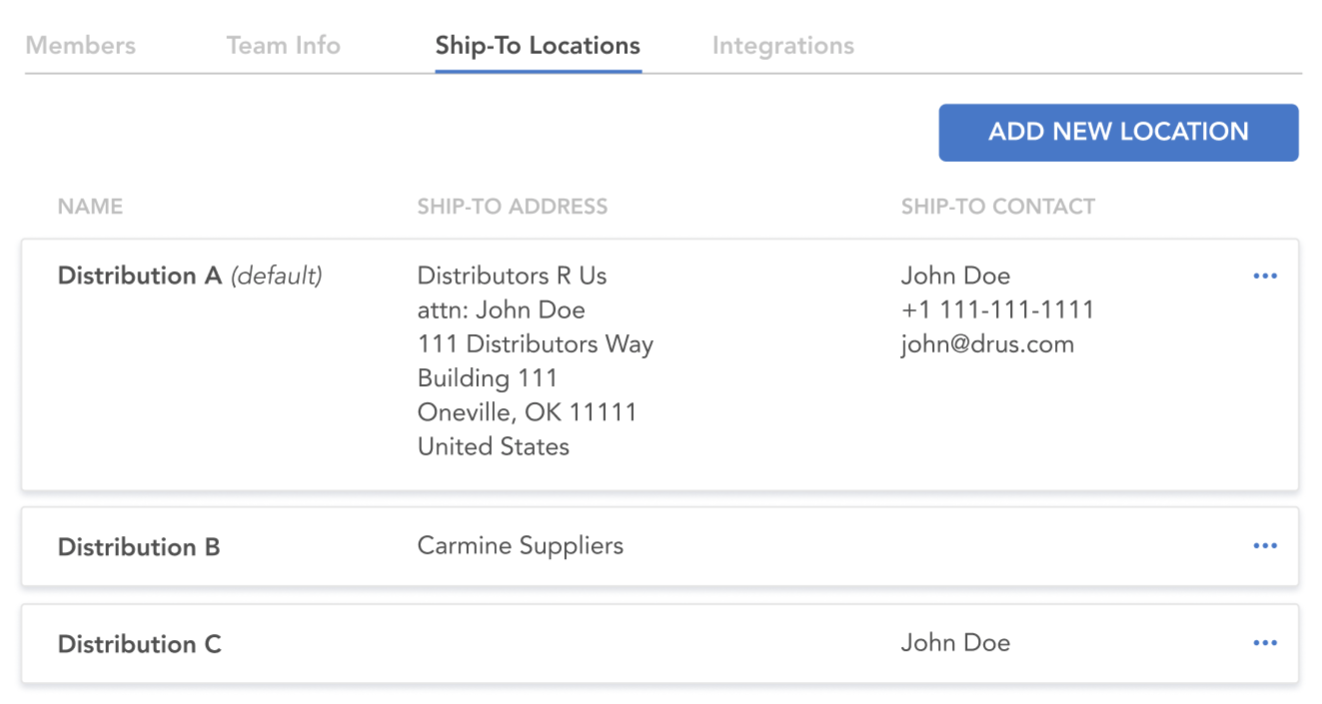 Note: Ship-To Locations are managed at the team level. If you belong to multiple teams on Anvyl and have the same ship-to locations, the ship-to locations are managed independently of one another.
Watch the video below to see this in action.
Use a Saved Ship-To Location in an Order
In the Add Order workflow, you can select any of your saved ship-to locations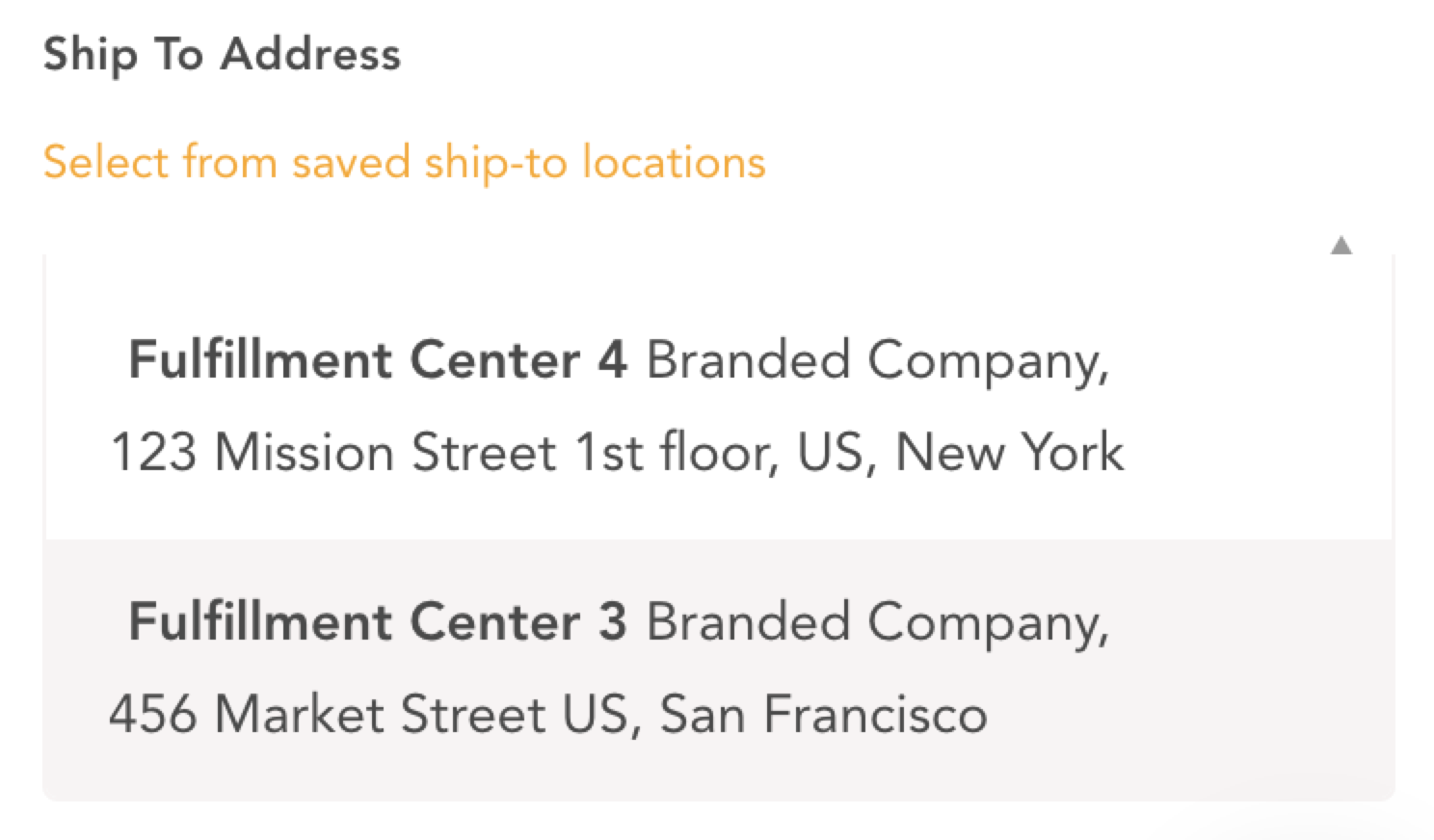 Why are some fields empty? By selecting a saved ship-to location in your order, the chosen ship-to contact and/or address will automatically populate in the corresponding fields of that purchase order. However, if your saved ship-to location does not include every field, the purchase order will only pull in fields that were saved.
Edit Ship-To Locations for Previously Issued Orders
Once you've edited your ship-to locations in your Team Settings, POs that have already been issued will not be edited automatically. To have the changes reflect on previously issued purchase orders:
Click into the order you wish to update the Ship-To Location for.

Select the saved location.

Pre-populate the order with the updated information.

Issue the revised PO.