Changes in POs can disrupt supply chains and cause confusion. Anvyl lets you notify and keep a record of quantities that ship to ensure that brands always know what to expect at their warehouse, and what to pay for when the invoice arrives.
At the shipment order milestone, you are prompted to confirm the order has shipped. In this modal, you are given the option to input the discrepancy from the ordered quantity.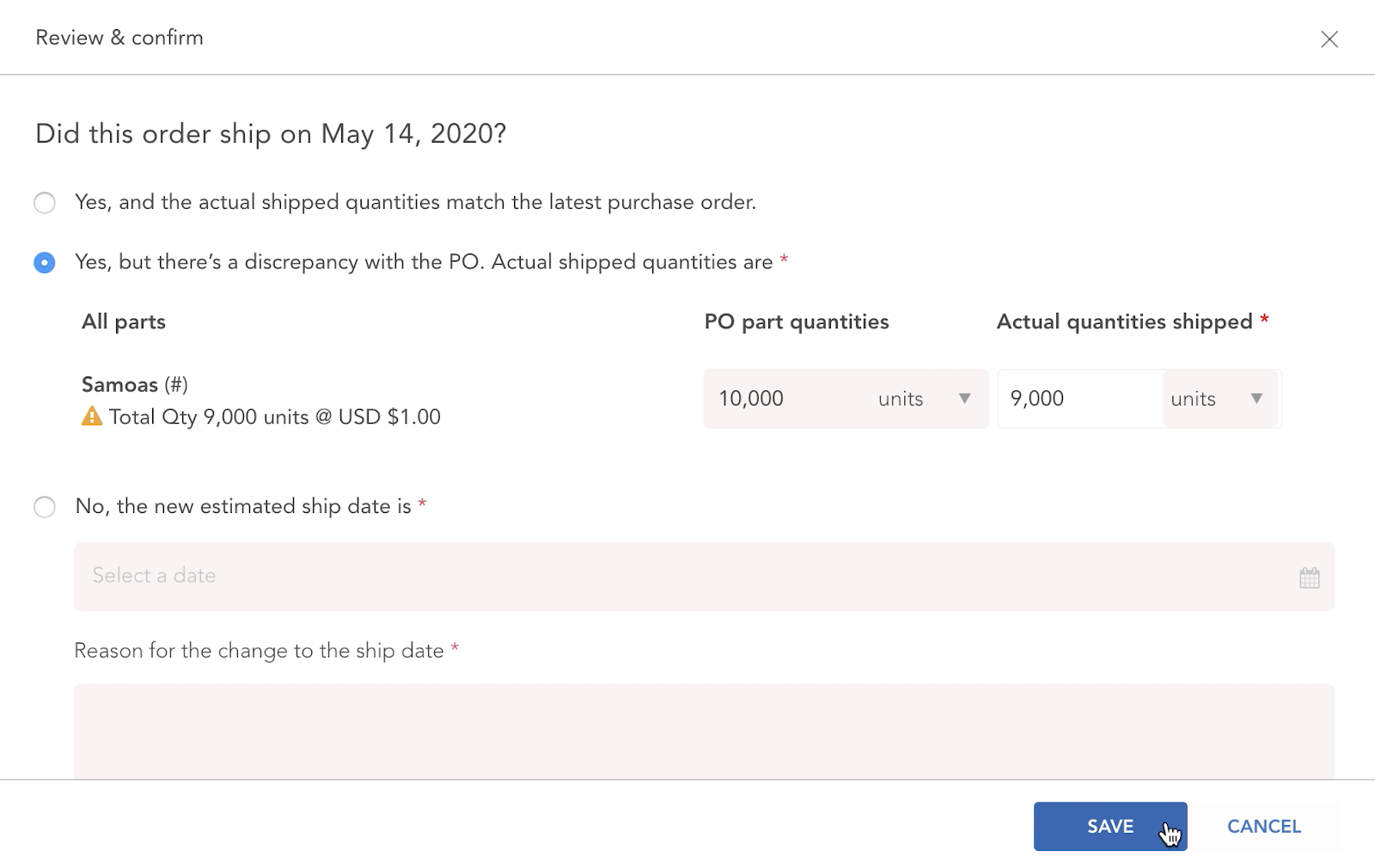 Your customers are then alerted with an email notification and in-platform banner to view or change the PO if they wish to do so.