Anvyl has the ability to integrate with your ERP solution through a number of different ways leveraging our open API. If you are an existing customer and use an ERP, reach out to your Customer Success Manager and they can help quote out the project for you. When we think of ERP integrations, we view them as three different components - Suppliers, Parts, and POs. Please refer to our following data mapping table between Netsuite and Anvyl:

We offer two options flows when establishing your ERP connection. To learn more about which ERPs, Anvyl has directly integrated with check out our integrations page. If your ERP is not listed here, please reach out to your Customer Success Manager or support@anvyl.com to learn more. Anvyl is here to support and provide a solution to whichever ERP system you use.
ERP as the system of truth
Typically customers choose this option when there's a complicated approval process built-in within ERP. PO will be pushed to Anvyl once it goes through the approval process. The supply chain team will leverage Anvyl for collaboration with the suppliers, and Anvyl will push the updated PO back to ERP to ensure PO records are the same across the two systems.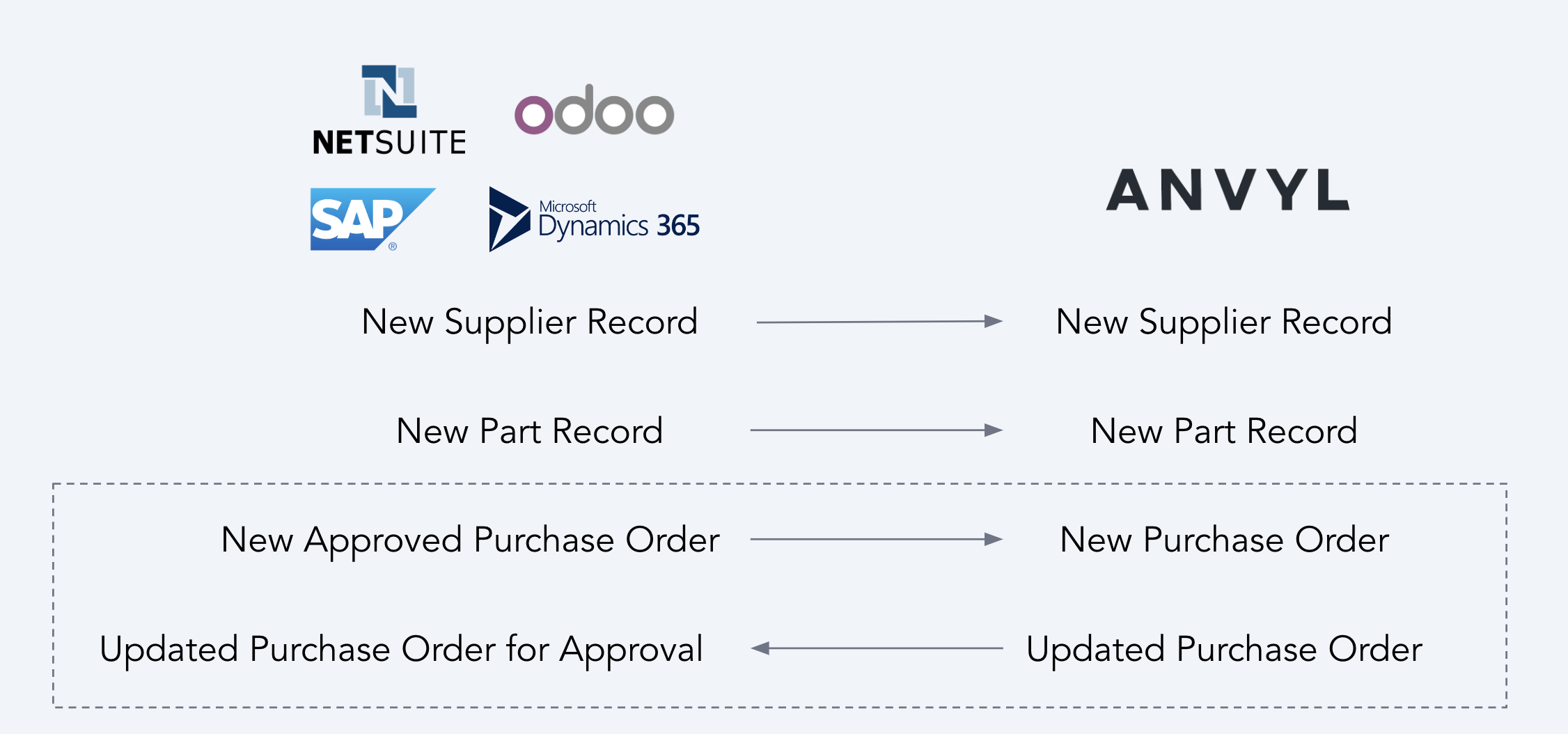 Anvyl as the source of truth
It is easy to create suppliers, and parts, and draft a PO in Anvyl and some of our customers prefer to create everything in Anvyl and push the records to their ERP.