Usually when we think about Netsuite integrations, we think of it as three different components - Suppliers, Parts and POs. Please refer to our following data mapping table between Netsuite and Anvyl:

Supplier creation & update: Suppliers will be pushed from ERP > Anvyl.

Parts creation & update: Parts will be pushed from ERP > Anvyl.

PO creation: PO will typically originate in ERP since it usually requires a very robust approval process (on Anvyl 2.0 roadmap).

PO updates: PO updates and collaboration are made in Anvyl, and updates will be pushed back to ERP.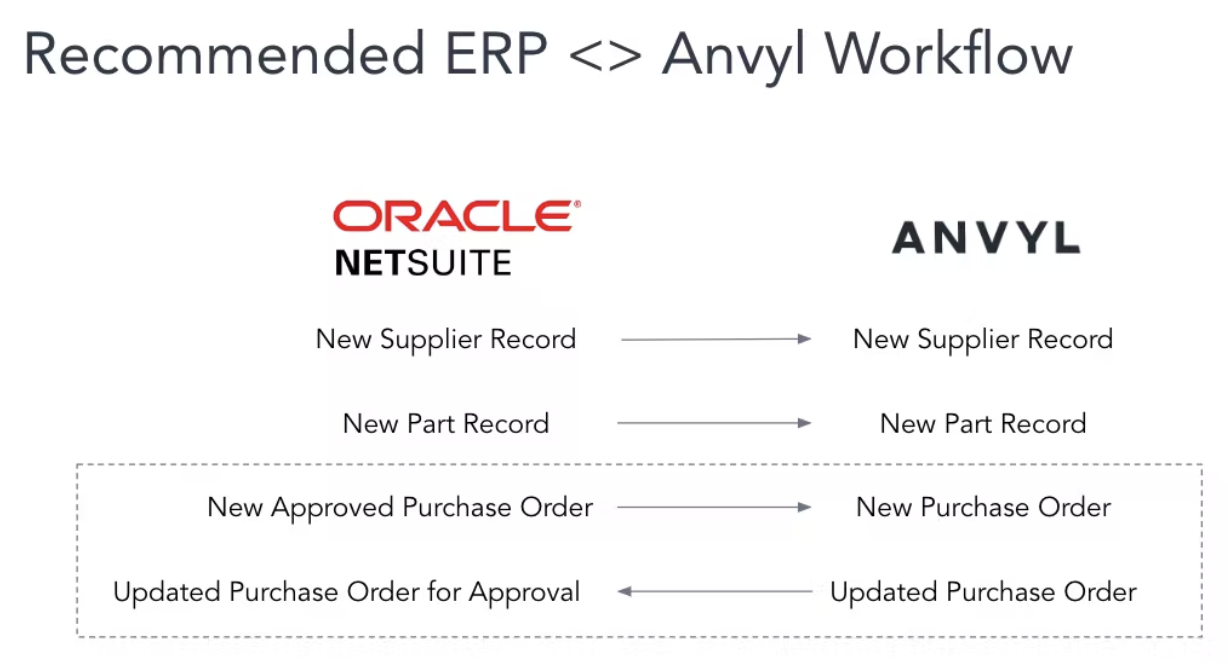 Our team will guide you through a PO lifecycle exercise to ensure we are capturing all your PO workflow requirements. We will also go through the field mapping exercise with your team to make sure we are mapping your Netsuite fields properly to Anvyl's fields.