On Anvyl, Part-Supplier links can be created for any part or supplier. The act of linking your parts and suppliers can be incredibly valuable as you optimize your supply chain lead times, drive down costs, and strengthen your supplier relationships. This rules engine is automatically established when a purchase order is issued but can be set up ahead of time with reference details.
This information can be found when clicking into your Parts or Suppliers view and then clicking either a Part Name or Supplier Name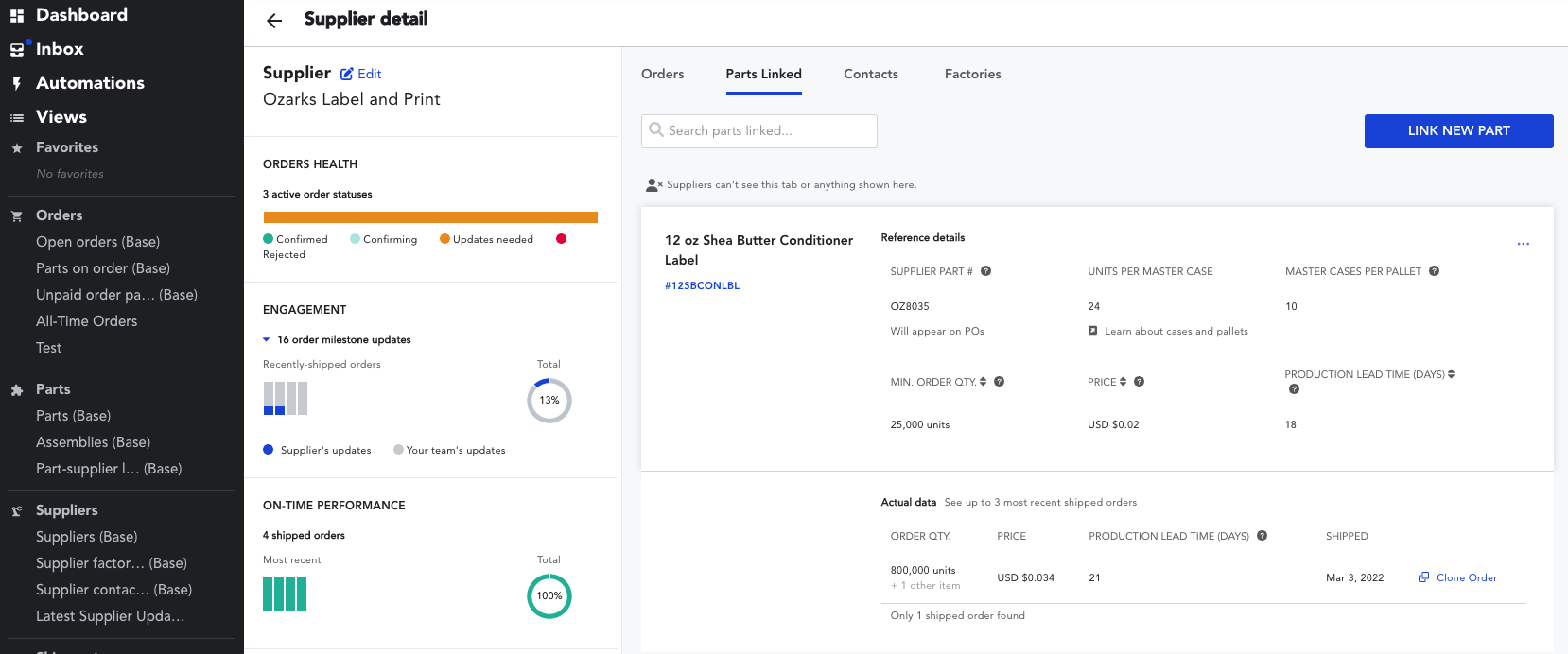 Part-Supplier Links can contain the following information to help in specifying packing details for your supplier, viewing actual prices and lead times as compared to your reference details and allow you to issue purchase orders faster:
Reference details

Supplier Part #

Units per master case

Master cases per pallet

Minimum order quantity (MOQ)

Price

Production lead times (days)

Actual Data

Last 3 production lead time (days)

Last 3 order quantities

Last 3 prices

Ability to clone any of the last 3 orders containing the part and supplier
If you need to update this information in an isolated way and not through a bulk edit:
Click into one of the cards as defined above in either the Parts Linked or Suppliers Linked tab.
To the right you will see an overflow menu (...) click that and then Edit
Update the information as shown on the screen
If have multiple quantity price breaks, click + ADD A ROW
If you have custom info fields, click + ADD CUSTOM FIELD
Notes are optional to add
Click SAVE
Note: These fields are not visible to suppliers.