When purchase orders are issued through Anvyl, collaboration and visibility extends to the conversations you have with suppliers. Anvyl sends automatic emails to your suppliers to track purchase orders across 5 order milestones from acceptance to delivery.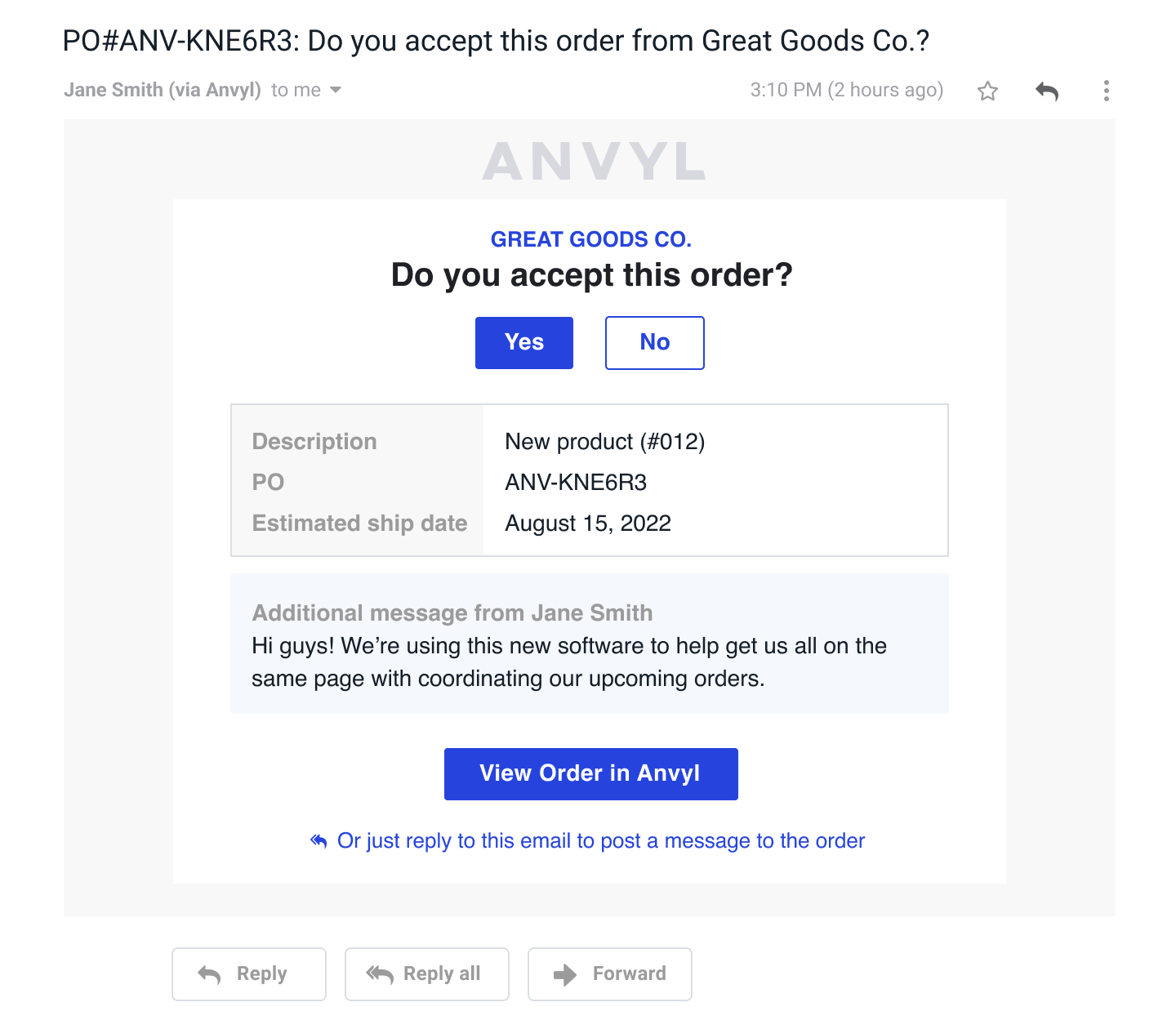 Suppliers can perform the following on Anvyl:
Accept POs

Update order milestones

Add messages, files, and tasks
What suppliers can expect
When a purchase order is first issued, your supplier contact(s) will receive an invitation to accept the purchase order on Anvyl.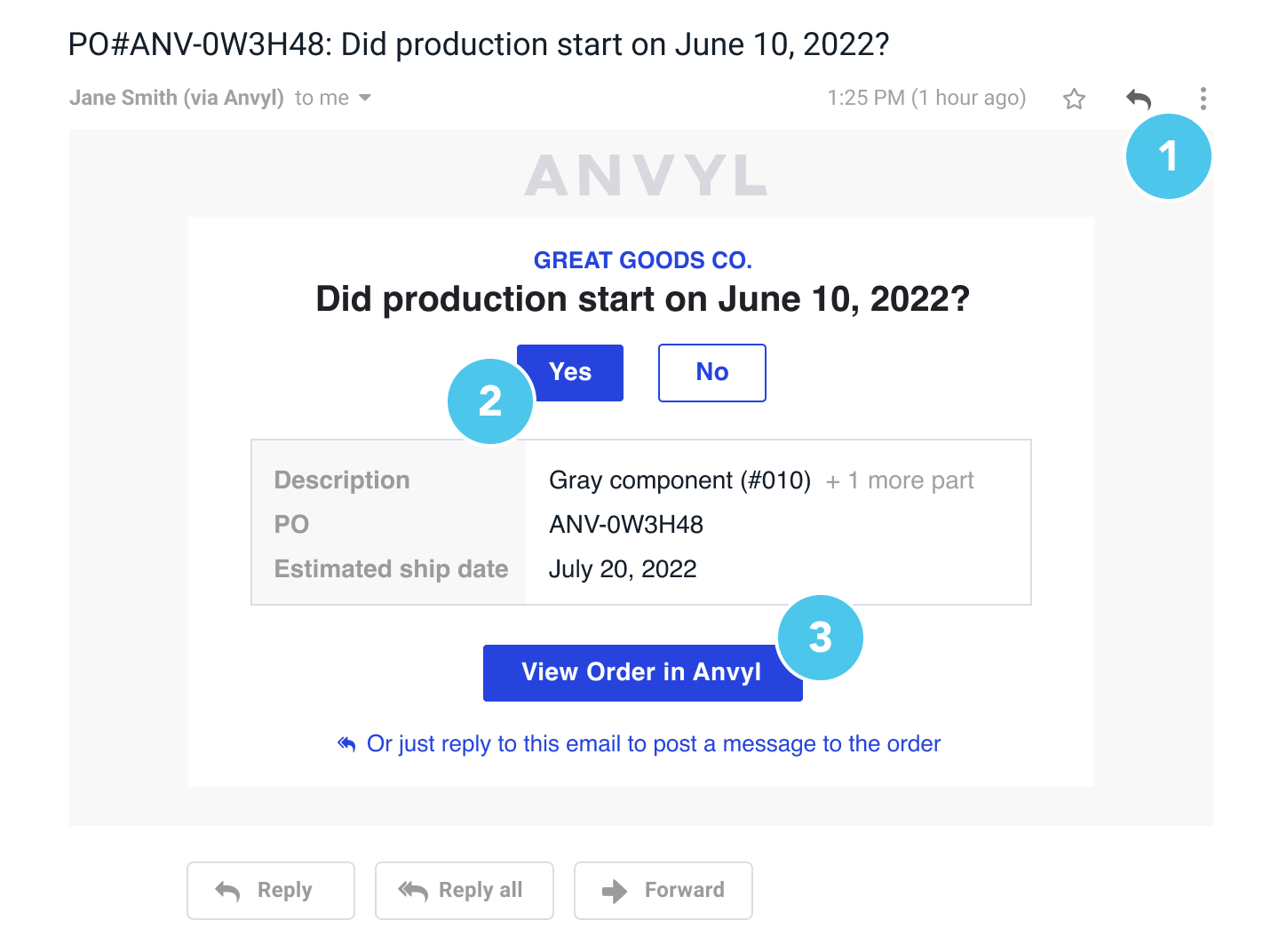 After a password is created, suppliers can engage with Anvyl in the following ways to keep you updated about your purchase orders.
1. Reply to the email with updates
All replies can include files and will be automatically appended in the corresponding order's messages and files tab.
2. Click the confirmation buttons embedded in the email
Suppliers do not need to be logged in to take action. They can update the order directly from their email or mobile device.
3. Log into the platform
The same rich feature set of Tasks, File Uploads, and Messages, is available for suppliers to use in their account.
How to get started
This one-time set-up will enable your supplier to perform all of the above actions:
Step 1: Issue your first PO to a new supplier

Step 2: Suppliers create an Anvyl password.*
*New supplier accounts are always added at no charge.
Once completed, suppliers can perform any of the following directly from their email without having to log in:
Confirm your PO and other automated milestone check-ins

Reply to your messages and tasks

Upload files
For the best results
Brands that implement processes that advocate for their suppliers to use Anvyl will be able to maximize the benefits of the Anvyl platform.